Blog
If, like us you are getting a little bit tired of all the doom and gloom in the news and online, we have some GOOD NEWS for you.
What a change that makes, right?
Like many businesses these past, almost 12 months, we have had to make some difficult decisions, we've had bad months and good months. It's really exciting that we have been able to make a positive step forwards for Flightcase Warehouse this month by welcoming Sam Robinson into the role of Technical Sales Manager.
Sam's knowledge in the flightcase world is second to none, with his experience spanning 33 years, when he took his first job in Packhorse Cases back in 1987 working within his family's business. He started working on the shopfloor and all the way up to Sales Manager in 2003.
Sam has also setup his own business 3D cases and more recently worked at Penn Elcom as Head of UK Sales. It's safe to say he's knows his way around a flightcase.
The relationship between Flightcase Warehouse and Sam goes back a long way when Steve sold Sam some aluminium extrusion many years ago when Sam couldn't get hold of any.
Bringing Sam on board right now is a breath of fresh air for the company, not only is Sam "extremely excited" to be joining the team but Sam our MD is "delighted and proud that Sam has decided to join the Flightcase Warehouse". Sam also had this to say "Sam brings a wealth of knowledge and experience from the industry that will support is on our continued growth plans, and he will form a huge part of our company strategy moving forward".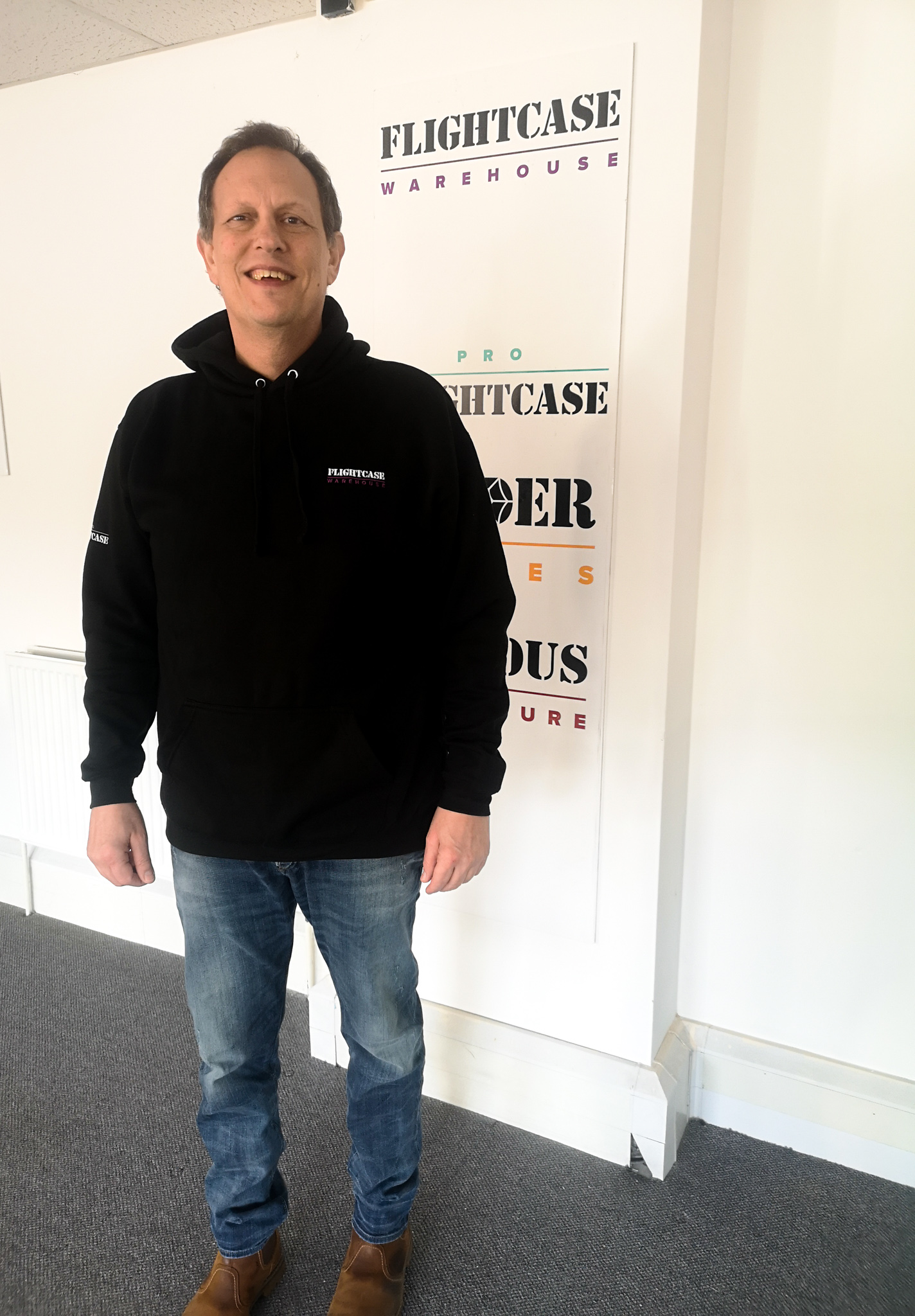 Posted by:
Steve
on
February 1st, 2021 @ 3:39 PM
Tagged with:
,
Company news
,
Flightcase
,
Formula1
,
FormulaE
,
madeinuk
,
manufactured
,
Motorsport
,
Production Park
,
Proflightcase
Our business has been supported by the events industry since the very beginning, so it was only right that we showed our support on the 30th September when the Stand as One campaign went ahead around the world.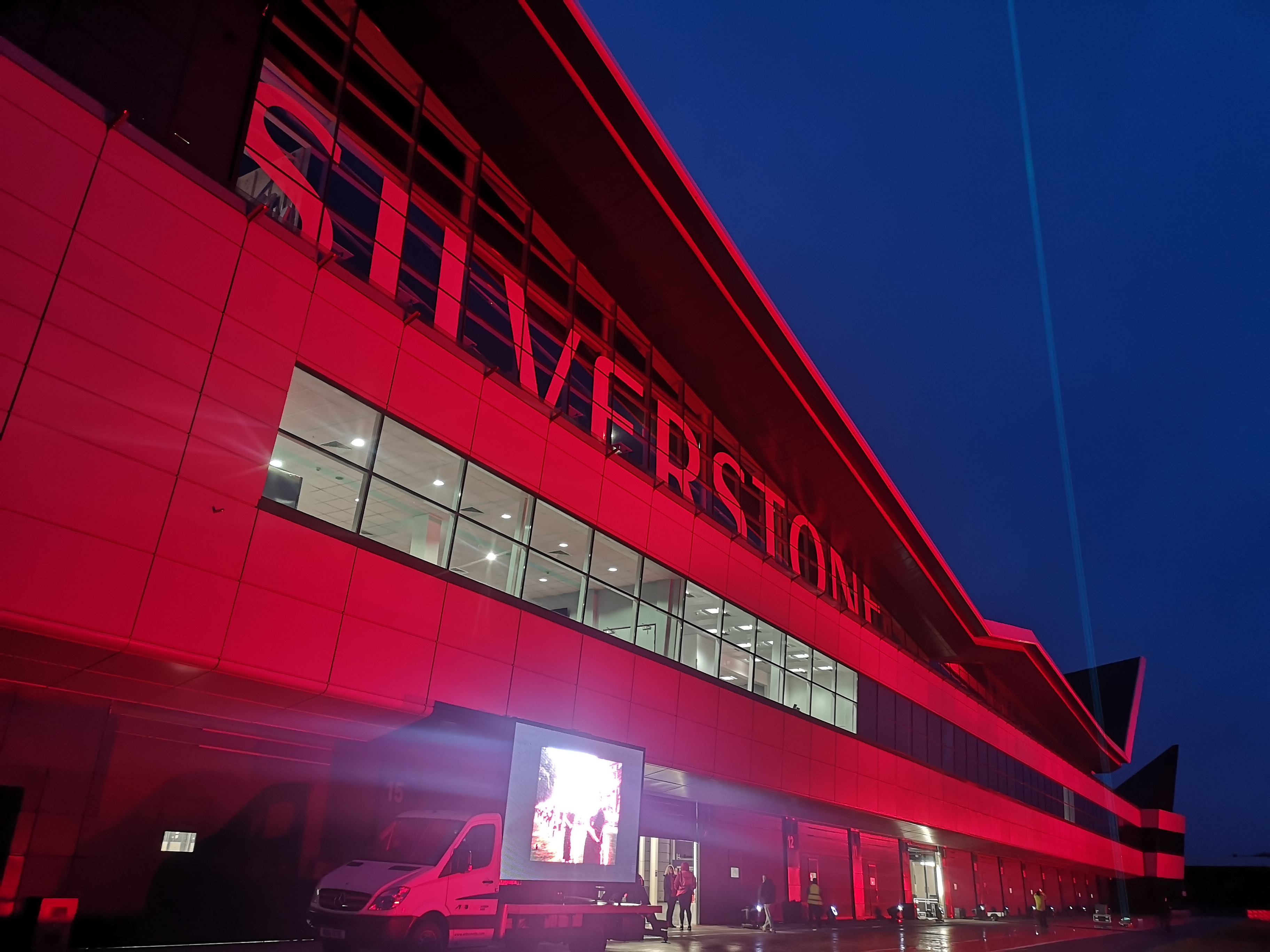 The campaign is part of We Make Events, founded by Plasa who are the lead international membership body for those who supply technologies and services to the event and entertainment industries.
It's unfathomable that we could live in a world without events and live music, yet if the industry isn't offered support they could lose up to 1 million jobs in the UK alone (plasa.org).
The event on 30th September was the third in a line of #lightitinred events, the 1st taking place on 06/07 and the second on 11/08.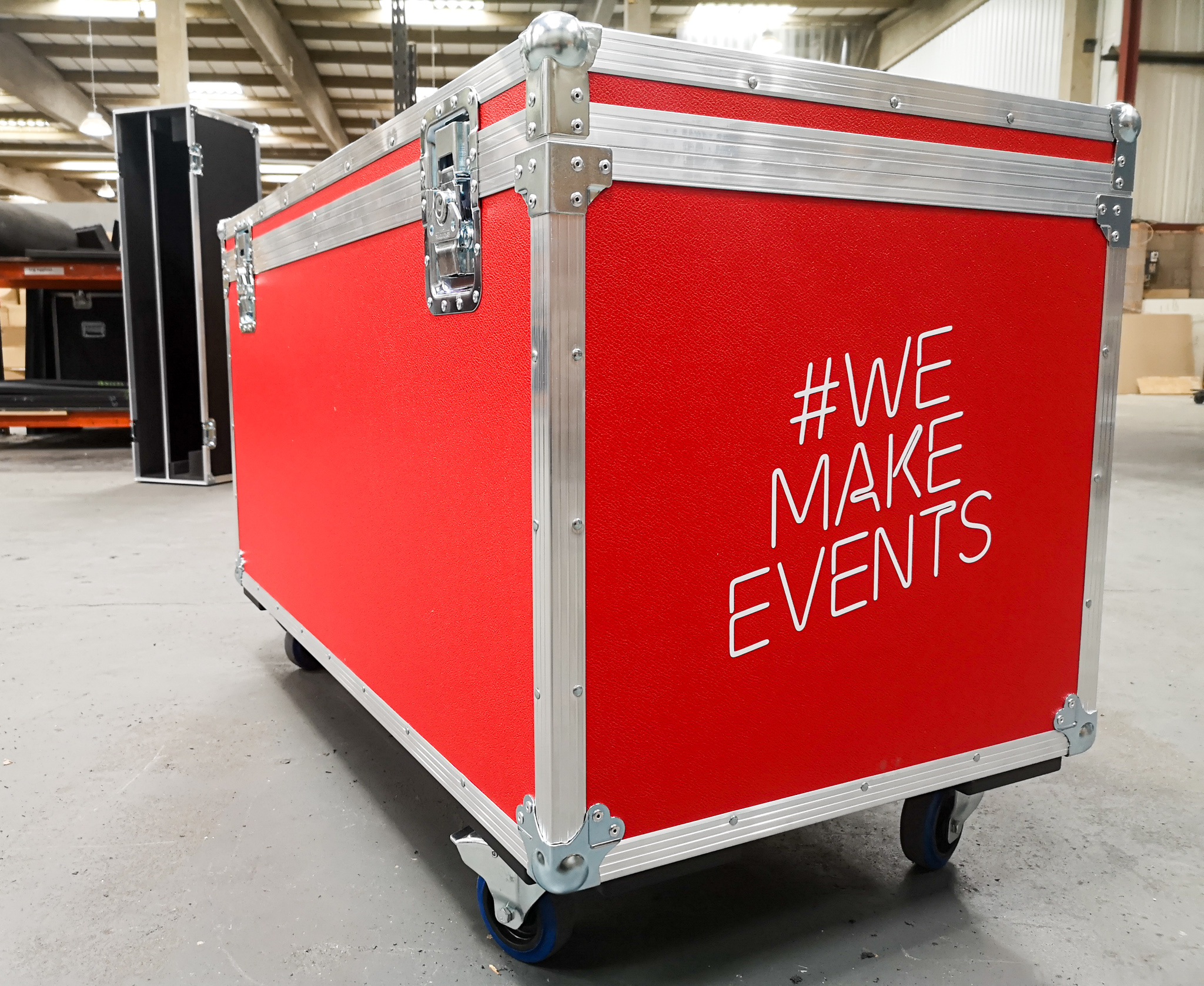 We stepped out alongside Robe UK, Clearsound Productions & Backstage Theatre Jobs at Silverstone, (where our hot desk is), on a very wet and rainy day to show support. We created some special Road Trunks in red and branded them with #wemakeevents & #lightitinred.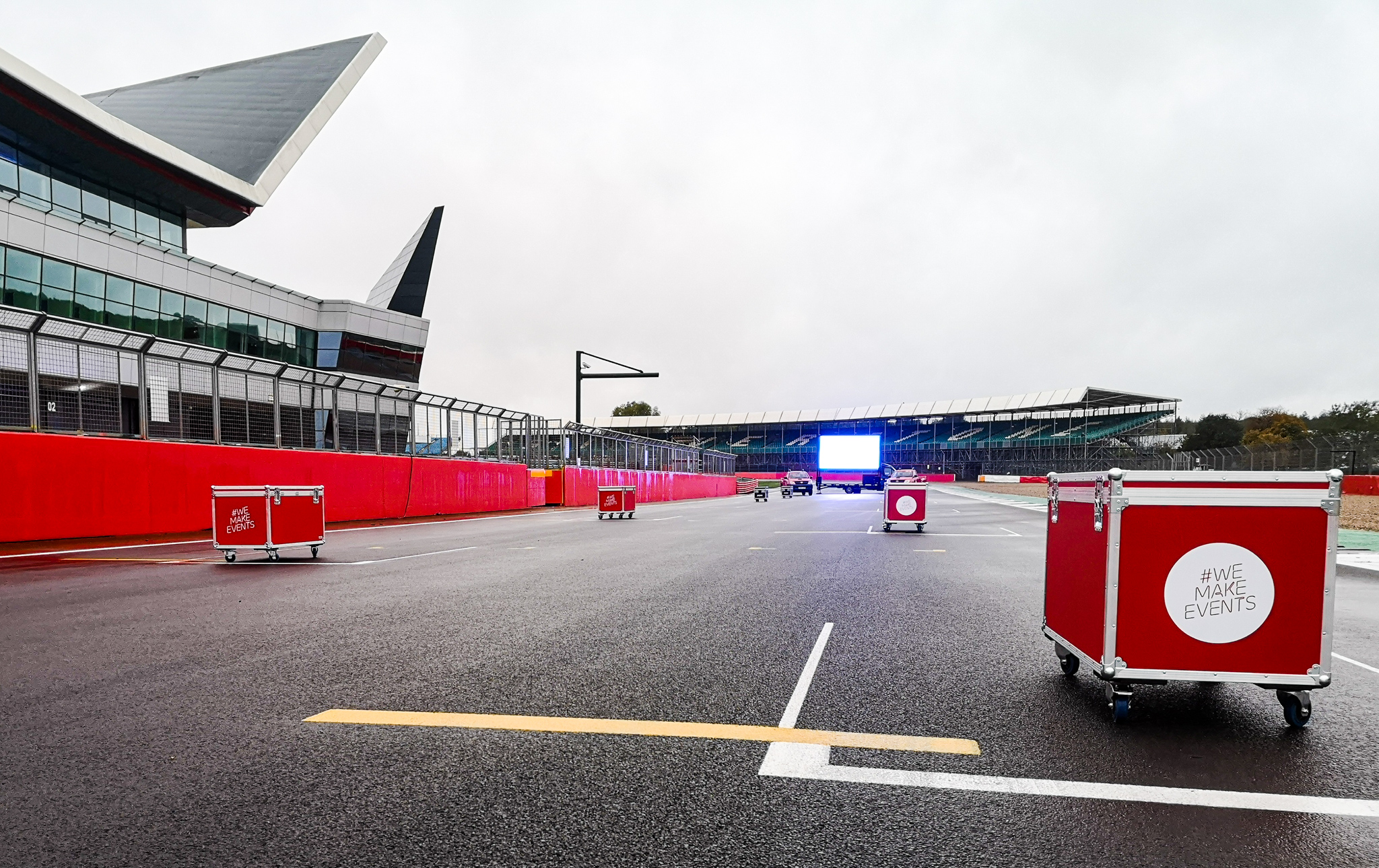 The events industry is calling for
1. Grants - not loans - made available to businesses in the events supply chain.
2. Furlough Scheme extended until the industry is back to work
3. Extension of the Self-employed Income Support Scheme.
Peter Heath, MD of PLASA, comments: "The live events industry supply chain, essential to every single event in the UK, is set to completely collapse without financial support from the government, due to social distancing prohibiting mass events. Large scale events are not expected to reopen until Spring 2021 at the earliest, and the reality is that the sector can't wait that long. While the Government's commitment to provide £1.57bn to our crown jewels is welcomed, this does not not help the companies and freelancers who work in the live events supply chain. We've issued a 'Red Alert' after using #WeMakeEvents because the sector is on its last legs, and now the whole industry is coming together to ask the government to 'throw us a line." (lightitinred.co.uk)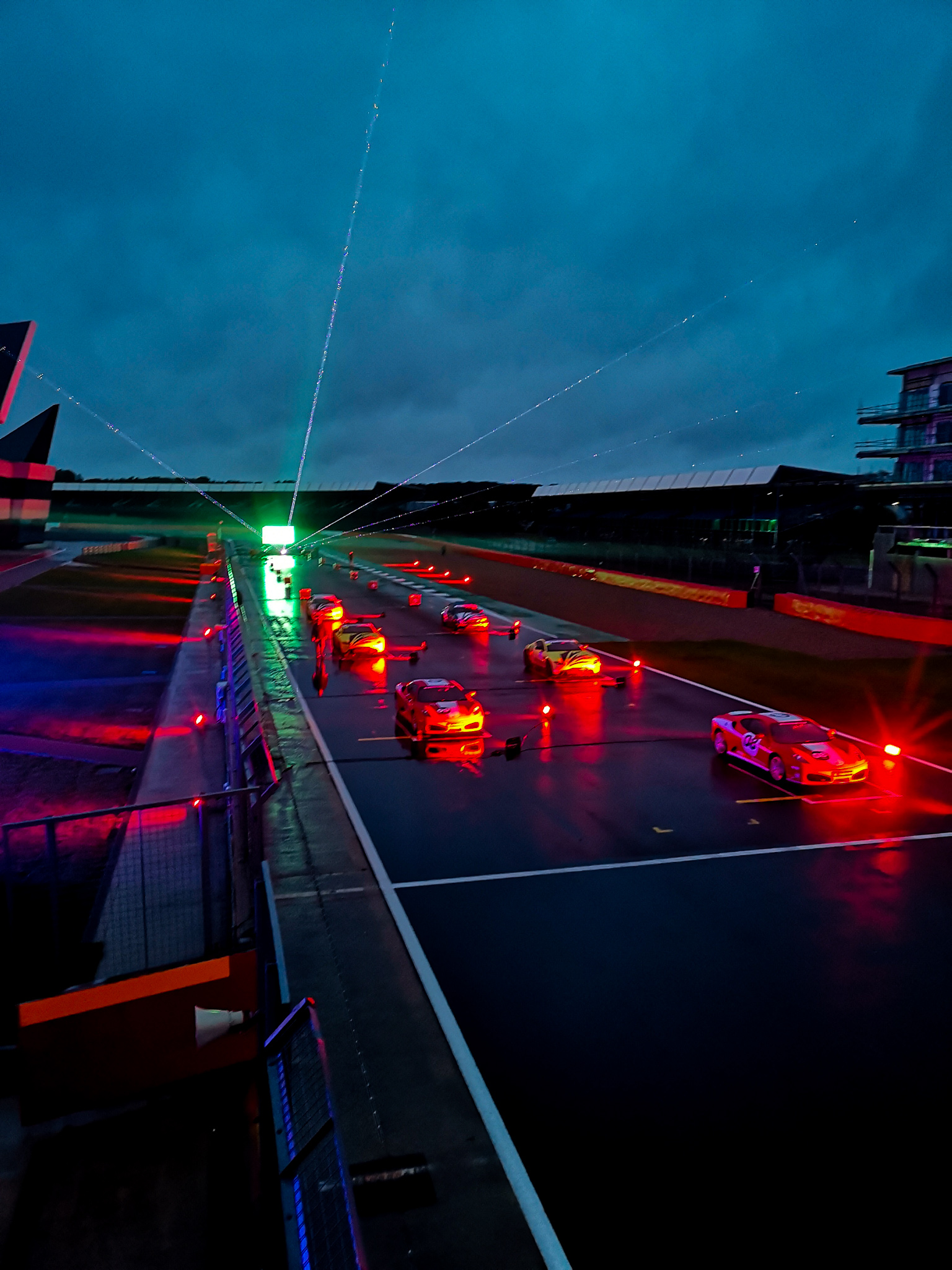 With motorsport reopening a couple of months ago we knew it wouldn't be long until Formula 1 was back up and running after having to postpone a few of its races earlier this year due to the Covid19 Pandemic.
We saw Formula 1 return to Silverstone this weekend and then again, this coming weekend for the 70th Grand Prix Anniversary.
This would've been the first race at Silverstone without fans in the stands, being able to attend the live race but that didn't stop them putting on quite the show. You can get more info HERE
We love having a presence at Silverstone Park, with our hot desk being there since 2019. This has made it much easier to reach out to and visit our clients that are based there and being able to support them during these changeable times.
As the motorsport industry is gearing up for more events across the summer it has kept us in-undated with orders.
20 Way Radio Headset Charger Flightcase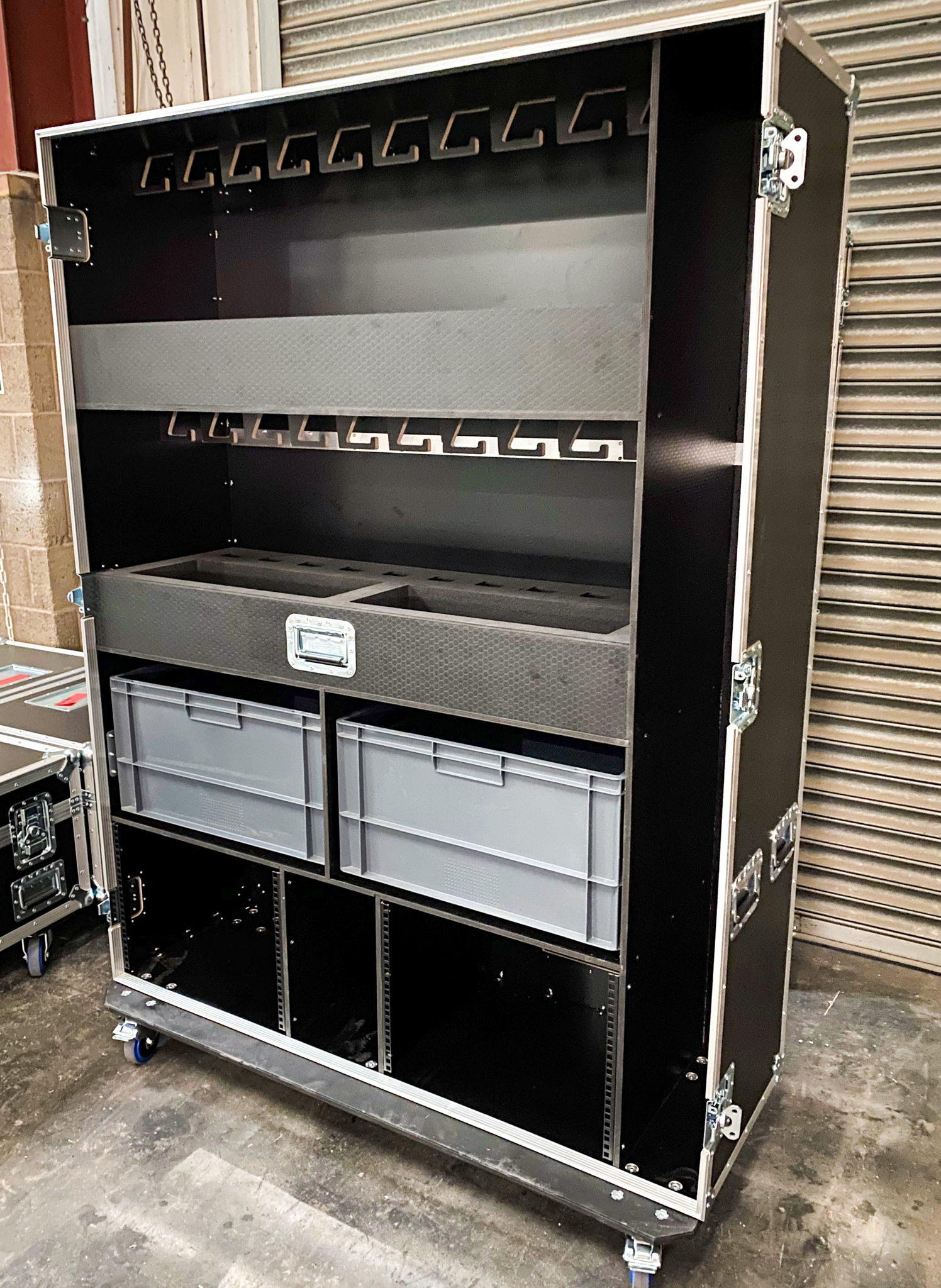 We have built a number of these in the past but never created a standard product till now. We have built a number of these for race teams in F1, F2 and F3 and this one actually went to Mahindra in the Formula E sector. We have also been really busy supporting Hi-Tech and Dragon racing, so it was really good to see Hi-Tech winning one of the races last week.
Features
CNC wooden battern's designed and manufactured for x20 MRTC head sets
CNC foam inserts designed and fitted in high dense foam to hold the radios + chargers
x2 8u rack mount spaces fitted to house the radio antenna and radio repeater
Removeable front & heavy duty fittings
These cases have also been manufactured for the motorsport industry and have been shipped out this week.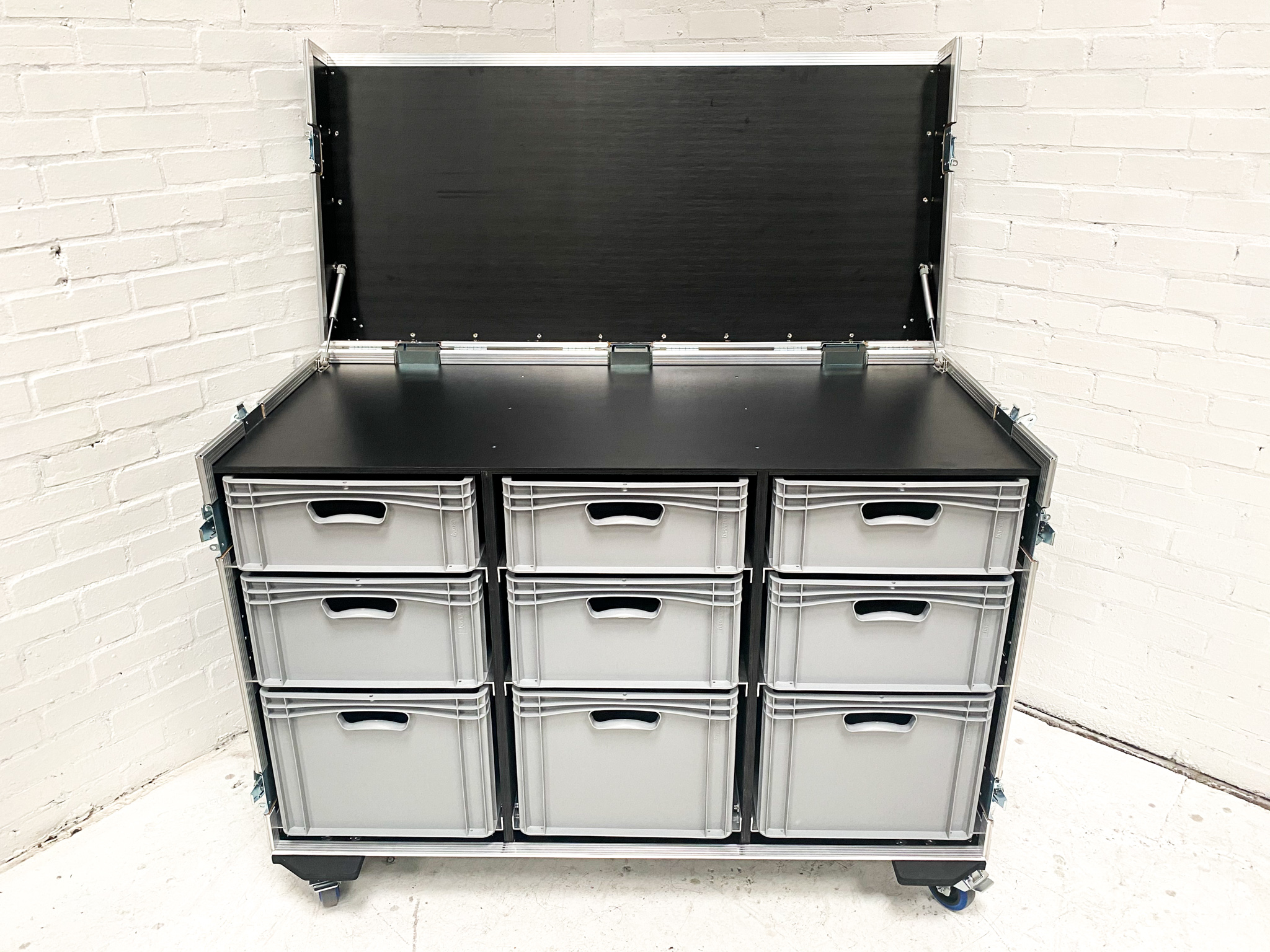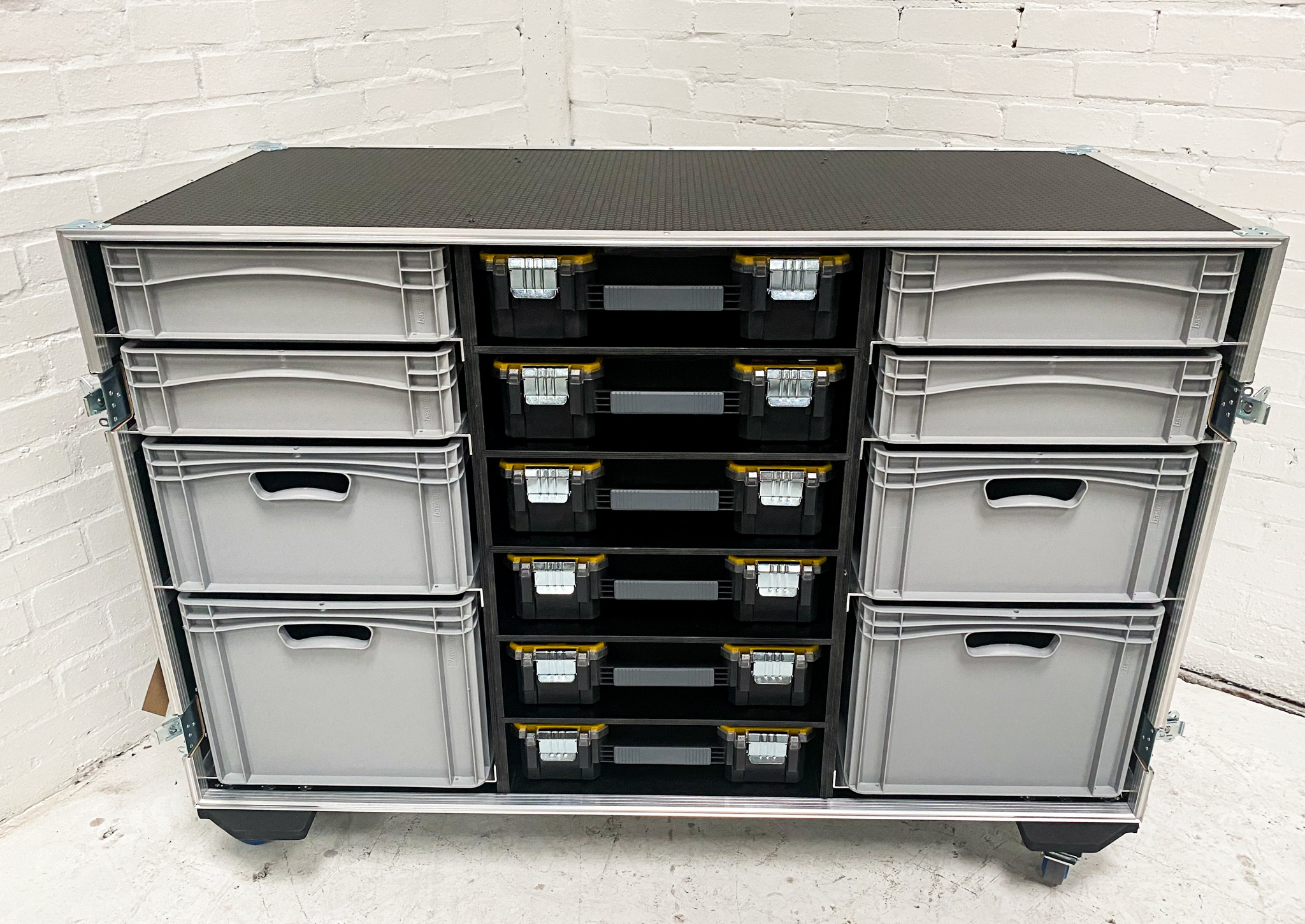 One of our favourite things to do at Flightcase Warehouse is meet our customers and attend events, something that we have missed so far this year, with all the ones we were booked to attend closed. So we are super excited to be attending MotorSport Days Live at Silverstone, November 20-21:
"Europe's only on-track trade event, MotorsportDays LIVE offers race competitors, track day users, performance car buyers and industry professionals a fresh opportunity to come together and source from an array of diverse exhibitors as well as network with race teams, championships and manufacturers whilst actually sampling cars and products 'LIVE' on Silverstone's International Circuit."
You can get ticket information HERE, we hope to see you there.