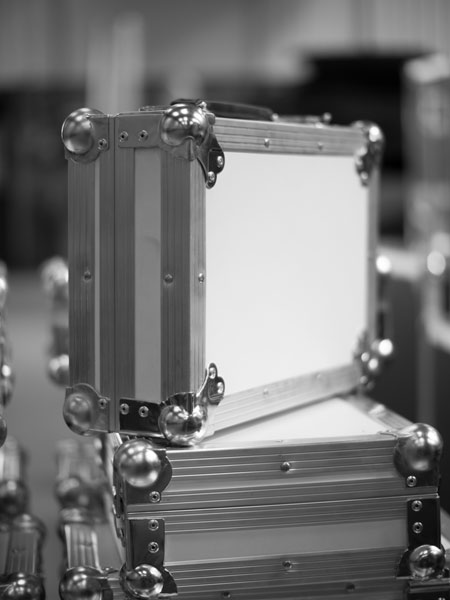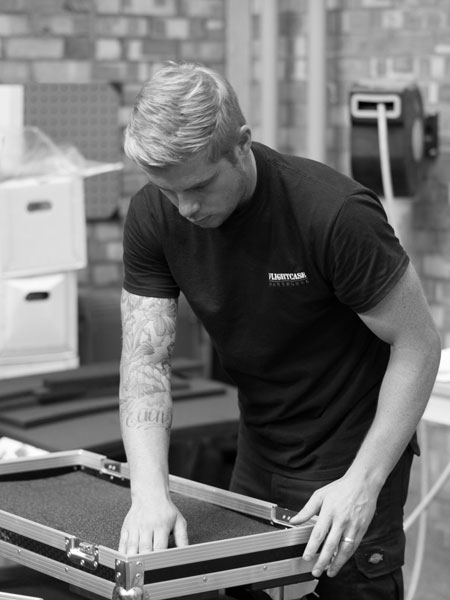 Pro Flightcases
Flightcase Warehouse has been supplying custom and off-the-shelf flightcases, hard cases and soft bags for over 20 years. No matter what the need, we deliver.
We hold thousands of cases, of all sizes and types, in stock. We also make thousands of custom cases, to order, every year. That's what makes Flightcase Warehouse unique.
We've now given our line of custom-made flightcases a name – Pro Flightcase.
Our Pro Team combines knowledge, skill, passion and practical understanding to deliver quality, on budget and on time. Every time.
The Pro Flightcase name is your guarantee of quality – a product proudly made here in the UK that's firmly focused on your needs.
SIX STEPS TO PROTECTION PERFECTION.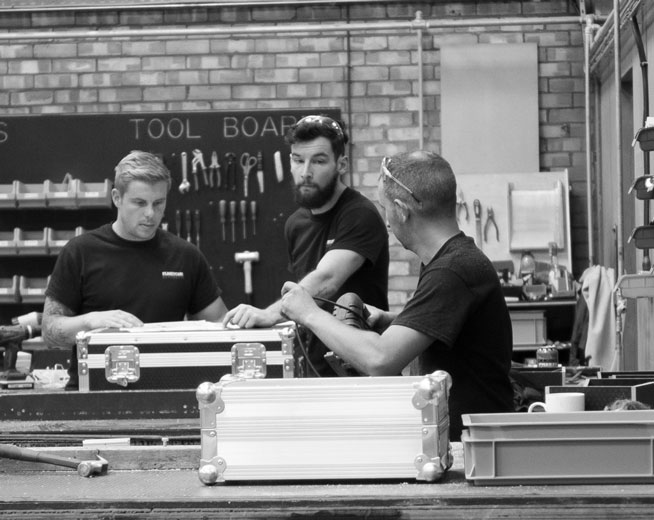 1
BRIEF
Call, email or visit. Tell us what you need.
We write an overview of the requirement.
You sign this off.
We don't make a move until you do.
That's how we get it right, first time, every time.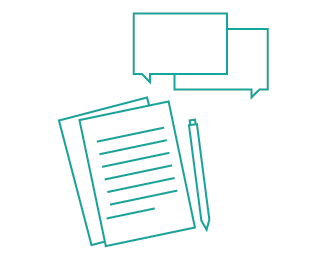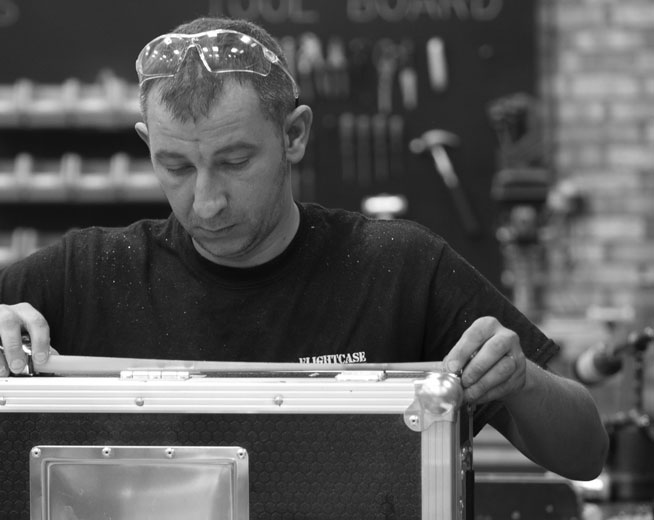 2
MEASURE
Measurements are critical.
Don't guess, know.
Measure twice, cut once is the adage.
Use our measuring service if you are unsure.
Make sure to ask us about this.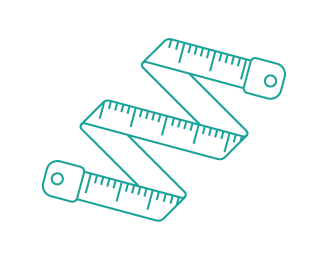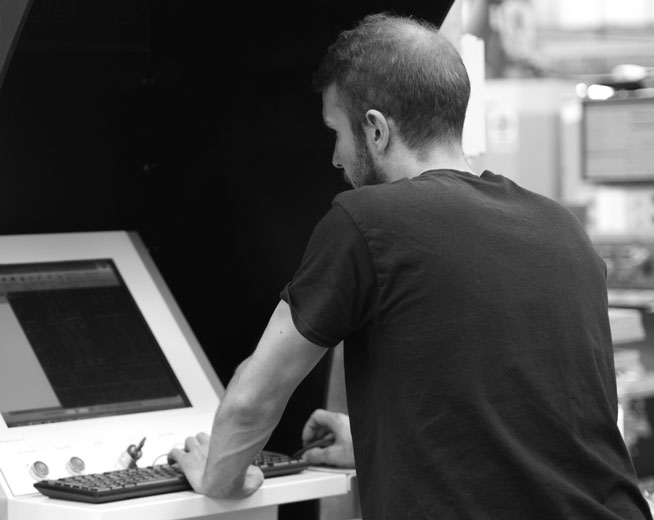 3
CAD
Your case is designed in a CAD environment.
The latest software – SolidWorks & Alphacam.
Plus our own bespoke CAD software.
Sign off point at the CAD stage.
Ensuring a perfect outcome.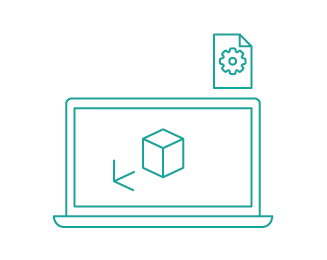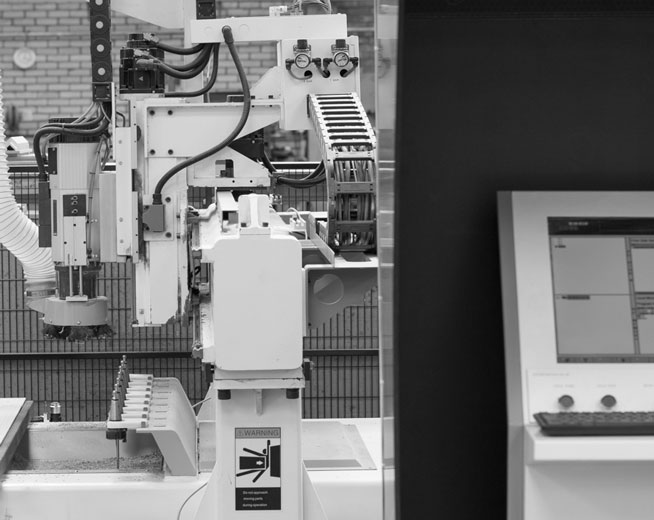 4
CUT
Cutting edge production methods.
Continual investment in new equipment.
The latest technology – multi-head CNC.
Precision aluminium and foam cutters.
Industry-leading quality and service.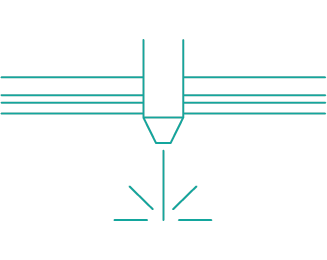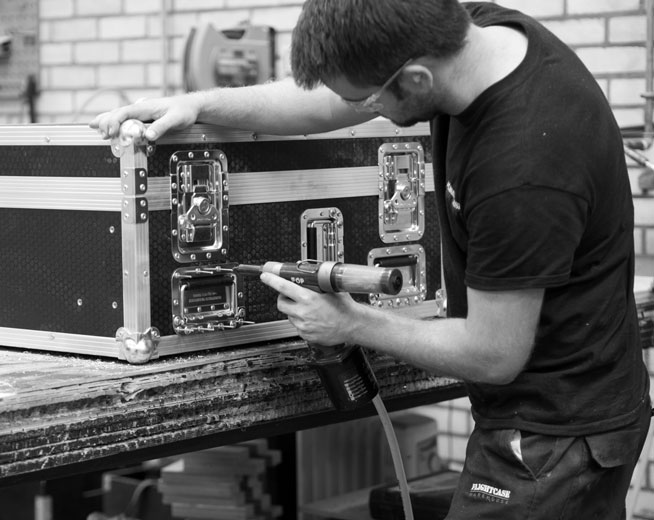 5
ASSEMBLE
28,000 sq ft of manufacturing space.
2 production lines.
Cutting department, foam department.
Finishing department and spray booth.
All the space, technology and staff you need.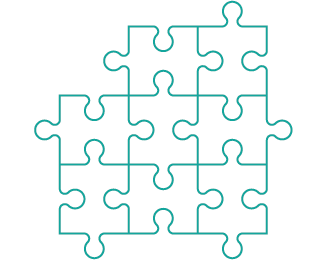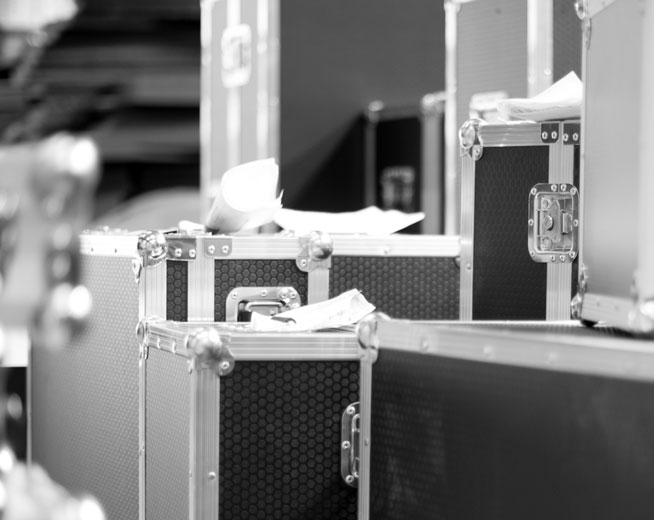 6
DISPATCH
Rigorous quality control process.
Final sign off point.
Packaged ready for dispatch.
Your choice of courier – we work with them all.
We deliver anywhere.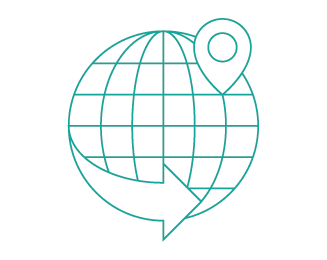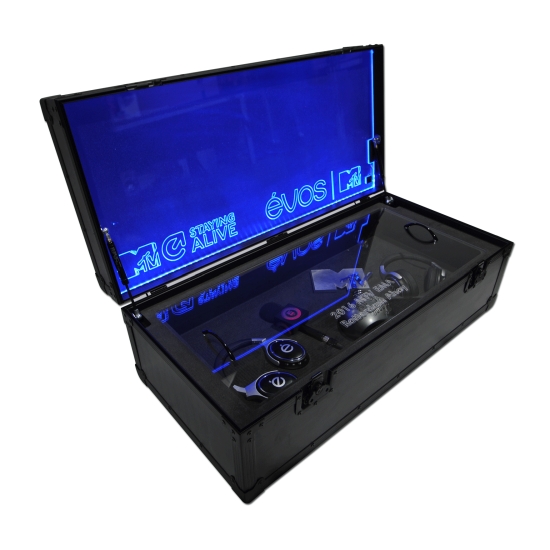 Custom Made for MTV
MTV asked Flightcase Warehouse to create custom flightcases that'd make the ideal gift for VIP guests. Packed with goodies and stylishly designed, our one-off cases fit the bill perfectly.
Our bespoke flightcases presented a Souvenir EMA Award, microphone and not one, but two pairs of Évos headphones. We finished the case in true star-studded fashion with branded engravings, LED lighting and a pull away glass panel signed by the celebs themselves!

MTV also auctioned off a one-of-a-kind flightcase in aid of the MTV Staying Alive foundation which was signed by artists, presenters and celebrities of the MTV EMA show before it went into the auction!
The list of signatures included: Kings Of Leon, Green day, Idris Elba, One Republic, Tinie Tempah, Martin Garrix, Shawn Mendes, Zara Larsson and Bebe Rexha to name but a few.
Feeling Inspired?
Our team of friendly experts are always ready to work on your projects. Whether you're looking to upgrade existing kit, audit your flightcases for 2019 or need an entirely bespoke solution - make Flightcase Warehouse your first stop. Simply call 01827 60009 or fill out the form below.
Custom Flightcase Quote